[et_pb_section admin_label="section"][et_pb_row admin_label="row"][et_pb_column type="4_4″][et_pb_text admin_label="Text"]
If you frequent Lowe's in the United States you have probably seen our line of Rubberific products in the lawn and garden department.  Many of you have made the switch to recycled rubber mulch knowing that you won't have to mulch again for the next decade – you will save money, save time and help the environment by giving tires a second life.

If you live in Canada, now you can get the same great product line…and even some new products and color combinations previously unavailable anywhere else.  In 2015 at your local Lowe's you will be able to purchase:
Rubberific Premium Shredded Mulch – Earthtone and Redwood
Rubberific 16" Dual-Sided Paver – Brown and Grey (new color)
Rubberific 18" Cobblestone Paver – Brown and Grey (new product)
Rubberific Splash Block – Brown and Grey (new color)
Rubberific Landscape Edging – Black, Brown (new color), Red (new color)
Rubberific 8' Landscape Border – Brown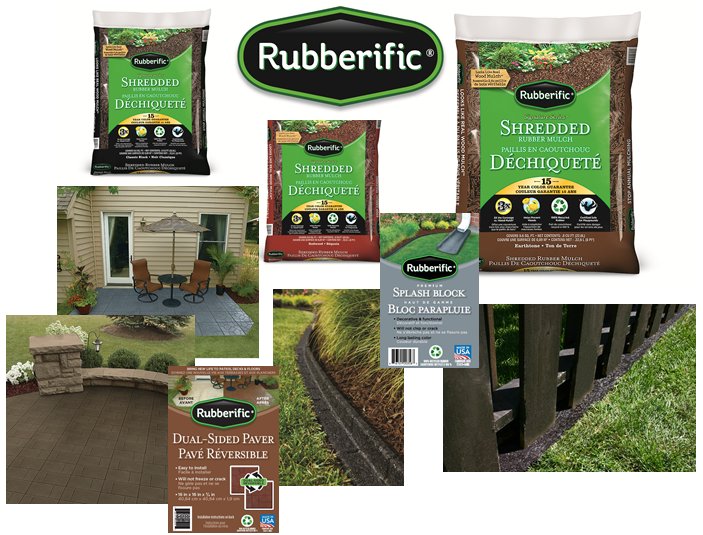 If you have not heard of, or are unfamiliar with products made from 100% recycled rubber here is a brief discussion as to why you should consider purchasing them for the upcoming season.
In the United States we generate one scrap tire per person every year – more than 311,000,000 each year.  Some startling facts – if we stacked all of the discarded tires they would reach the moon – nearly 239,000 miles.  The total weigh of these tires each year is in excess of 4 million tons or 8 billion pounds.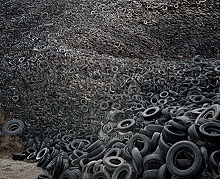 Years ago we buried our problems taking these old treads to the dump, we covered them up and went about our business as if nothing happened – thankfully we can no longer do this today as a majority of states will not allow tires to be dumped into our ever-growing landfills. So what are we do?
Giving these tires a second life is not just an option – it is the only option.  Innovative companies like International Mulch Company have been turning once discarded tires into playground and landscaping products for more than a decade.  Sales continue to grow, but we know that more people can answer the call and use recycled rubber products.
What if each and every one of us offset the tires that we get rid of each year?  Get four new tires, buy four bags of Rubberific for your yard or a dozen pavers for the backyard.  These tires have to have a second life somewhere and that is why we are constantly identifying new products that we can make from 100% recycled rubber.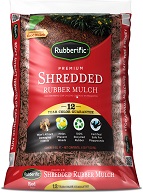 You will find no other company that offers a full suite of recycled rubber products in the market today and we know that once you give it a try you can:
Enjoy little to no annual maintenance for years to come
Have the safest playground on the block
Stop the annual mulching routine
Enjoy year-round beauty
Work less and enjoy more
Keep on planting and playing, and we will do our part to keep your yard looking great, and your children safe for years to come with our industry best, recycled rubber products.  You have our word.
For more information on our full suite of products available at Lowe's Canada, please visit: www.lowes.ca.
[/et_pb_text][/et_pb_column][/et_pb_row][/et_pb_section]