[et_pb_section admin_label="section"][et_pb_row admin_label="row"][et_pb_column type="4_4″][et_pb_text admin_label="Text"]
Thank you for the overwhelming response to our photo submission contest, it wasn't easy, but our first winner comes from a man whom we should now refer to as "Titan of the Turf."  I truly believe after viewing his photos that his yard is neater and in better order than the inside of most homes.  Congratulations to Gary Whitehurst for creating a pristine and beautiful scape using Rubberific Mulch.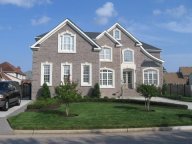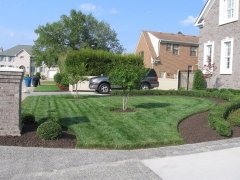 Don't give up hope if your photo submission did not take the top prize this month, just keep them coming, and who knows, you may win it all next month! The rules are pretty simple, so there is no excuse not to take a chance. All you have to do is grab your digital camera and take a picture of your yard with IMC products and submit your photo to us. If we post your photo on our site we will give you $250 worth of product, Rubberific Mulch, NuPlay or Rubberific Timbers – just let us know what you want and we would be happy to deliver it as a great start to your spring planting season!
To submit your photo, just send it to photo@internationalmulch.com.
[/et_pb_text][/et_pb_column][/et_pb_row][/et_pb_section]