[et_pb_section admin_label="section"][et_pb_row admin_label="row"][et_pb_column type="4_4″][et_pb_text admin_label="Text"]
We have all heard the saying that the bigger you are the harder you fall.  I tend to disagree with this statement and plan to bring my mathematical mind into play for this entry.  Let's say that your child is three feet tall and they fall off a three foot high piece of playground equipment (hopefully the surface is rubber mulch to avoid injury!)  If I am six feet tall, or twice as tall as my child, wouldn't my equivalent fall be six feet to receive the same type of impact – sort of a one-to-one comparison?  I know there are factors like mass and velocity, but let's be honest, I am not reaching terminal velocity if I fall six feet – I am just reaching for the phone to call an ambulance!
As we grow older, hopefully we eliminate one of the key variables of this "falling" equation – frequency.  Fortunately, I cannot remember the last time I took a really good fall; you know the one where when you open your eyes you start to check to see if everything is still there and somewhat functional.  As kids we do things like seeing how fast we can run down a steep hill, only to discover the repercussions of speed, gravity and the realization that our legs cannot keep up like our favorite superhero.  We launch ourselves off swings to see how far we can fly – we play with reckless abandon – we have fun – we fall down – we fall down a lot!
As adults we get sore…from just about everything.  Imagine if you fell down a few dozen times a day how painful the next morning would be trying to roll out of bed.  Our safety-conscious friends at International Mulch Company have come to the rescue with a series of products that can help both the young and not so young, lessen bumps, bruises and sore muscles.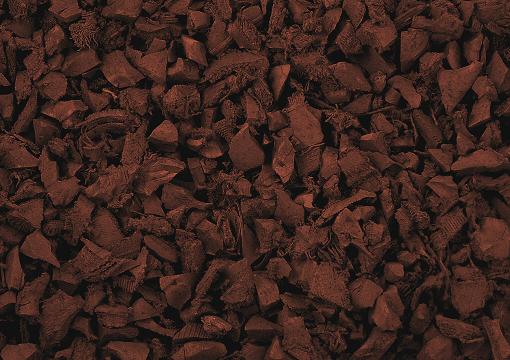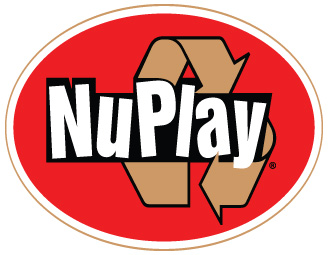 Our 100% recycled rubber mulches; Rubberific Mulch and NuPlay have industry-best fall ratings.  This is basically a test that is performed to see how high someone could fall into a certain depth of mulch without serious injury.   Six inches of NuPlay mulch can sustain a fall of over 16 feet – there is no safer surface available.  With available grants, fundraising and resurfacing going on most every year at local playgrounds, recycled rubber mulch should not just be "a" choice; it should be the only choice if safety is a concern.
For an added layer of protection we also recommend using our Rubberific Mats to increase the safety factor.  Whether you use them under swings and slides, as an exercise floor or a decorative pathway in the yard, Rubberific Mats have unrivaled longevity, versatility and functionality.
For the young ones it is recommended that these mats are placed at the base of slides or underneath swings in the playground.  These areas are most prone to children kicking out mulch, and these durable mats can act as an extra barrier of protection for that inevitable next tumble or stumble during play time.  Measuring 32" by 54" these two-inch thick mats are made from 100% recycled rubber, offering a bit of bounce for the older generation as well.  Multiple mats are the perfect floor for the workout room or home gym.
Safety, beauty, durability and made by the leaders in 100% recycled rubber products for landscaping and playground applications – sounds like a welcome mat indeed.
[/et_pb_text][/et_pb_column][/et_pb_row][/et_pb_section]